All-State Mixed Choir
Dr. Mack Wilberg, Director of the Mormon Tabernacle Choir, will be Conductor for the Mixed Choir.  Mack Wilberg was appointed music director of the Mormon Tabernacle Choir on March 28, 2008, having served as associate music director of the Choir since May 1999. Dr. Wilberg is responsible for all musical and creative aspects of the Choir and Orchestra at Temple Square in rehearsals, concerts, tours, and recordings, as well as the weekly broadcast of Music and the Spoken Word.
He is a former professor of music at Brigham Young University and is active as a composer, arranger, guest conductor, and clinician throughout the United States and abroad. His compositions and arrangements, currently published exclusively by Oxford University Press, are performed and recorded by choral organizations throughout the world. Dr. Wilberg received his bachelor's degree from Brigham Young University and his master's and doctoral degrees from the University of Southern California.
He and his wife, Rebecca, are the parents of four children and have one granddaughter. 
All-State Women's Chorale
John Parker is the Conductor for this year's Chorale.  A native of Louisiana, he holds a BM in Vocal Performance from Louisiana College and an MM in Choral Conducting from Northwestern State University.  Composing primarily for church and school choirs, John's 600+ choral works are published by more than 15 companies based in the United States.  Active as clinician, lecturer and adjunct professor, Mr. Parker is also author of How to Start a Fine Arts Academy in Your Church and numerous drama collections and is the owner of Parker Publications, Inc., home of the new choral digital imprint, easychoirmusic.com.
John and his family make their home in Austin, TX where John has served as Associate Pastor of Worship & Music at Austin Baptist Church since 2014.
Mr. Parker considers the opportunity to work with the LMEA All-State Women's Chorale along with their directors and accompanists a great honor!
All-State Orchestra
Dr. Soo Han is the Baldwin Wallace Conservatory of Music Director of Orchestral Studies, a contributing editor for Hal Leonard's Essential Elements for Strings, a D'Addario Orchestral Strings artist, a Conn-Selmer Educational clinician, a member of the board of directors of the Midwest International Band and Orchestra Clinic, and the former director of orchestras and department chair of the William H. Duke Center for the Performing Arts at Carmel High School in Carmel, Indiana.
As an active conductor, he has appeared with Carmel Symphony Orchestra, Cave Run Symphony Orchestra, Michigan State Opera Theatre, Michigan State Symphony Orchestra, Valparaiso University and Butler University Symphony Orchestra. He is an active conductor for all-state, regional and honor orchestras appearing in over 30 states and has conducted internationally in Austria, China and Australia.
Han is also the past-president of the Indiana American String Teachers Association. The chapter was awarded the "Most Improved Chapter" during his time as president. Recently, he served as the National American String Teachers Association's K-12 Committee Chair. Dr. Han received his Bachelor of Instrumental Music Education from the Indiana University Jacobs School of Music, his Master of Science in Education from Indiana University School of Education and his Doctorate in Orchestral Conducting from the Michigan State University College of Music.
All-State Jazz Ensemble
The 2018 LMEA All-State Jazz Ensemble will be led by Ronald Carter, former director of the world-renowned Northern Illinois University (NIU) Jazz Ensemble and its former Director of Jazz Studies. Recently, Carter accepted an appointment as Felton J. Capel Distinguished Professor of Performing and Fine Arts at Fayetteville State University, Fayetteville, NC.
As an educator, Carter has taught jazz education and performance at university, high school and performing arts schools and campuses across the United States, South America and Canada. He has served as guest conductor, artist, clinician, and adjudicator at colleges and universities throughout the country and at regional, national, and international conferences. Additionally, Carter is a sought-after director for all-state jazz bands.
As a professional musician, Carter, who worked 18 years in the East St. Louis School District as the former director of the Lincoln Senior High School Jazz Band, performed in the St. Louis metropolitan area as a freelance musician on saxophone, clarinet, flute, and as a vocalist. He co-directed the group Infiniti and performed with the legendary George Hudson Orchestra. Carter has also performed professionally with the infamous Clark Terry, Jimmy Heath, Lena Horne, Lou Rawls, The Jimmy Dorsey Band, and many others.
Carter's long list of honors and awards includes Downbeat Magazine's Jazz Educators Hall of Fame and The Woody Herman Music Award (Birch Creek Music Center).
He is currently an artist for Conn-Selmer Inc. and D'Addario Woodwinds – (Rico Reeds).
All-State Symphonic Band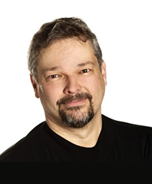 This year's clinician for the All-State Symphonic Band is Steven D. Davis, professor of conducting and conductor of the Conservatory Wind Symphony at the University of Missouri-Kansas City Conservatory of Music and Dance. Dr. Davis is a lauded, versatile, and cosmopolitan conductor who has inspired ensembles around the world.
In constant demand as a guest conductor, Davis has conducted across four continents. His most recent guest conducting and teaching engagements include the Eastman Wind Ensemble, Beijing Modern Music Festival, and the Texas All-State Symphonic Band. For many years, Davis has served on the Orchestra and Wind Ensemble conducting faculty of the Interlochen Summer Arts Camp.
Davis is a proud advocate for artistic music education and has been a guest lecturer, conductor, and clinician at numerous music and music education conferences across the world.  Most notably, he has performed at five Midwest Clinics in Chicago and has led a myriad of All-State ensembles across the United States.
Currently, Davis is also conductor of the Youth Symphony of Kansas City's Symphony Orchestra and resident conductor of newEar, Kansas City's premier new music ensemble. As a respected conducting pedagogue, he annually hosts the Kansas City Conducting Symposium at UMKC, one of the largest conducting symposiums in the country. 
All-State Concert Band
The All-State Concert Band Conductor will be Catherine Rand, Director of Bands and Associate Professor of Music at the University of Southern Mississippi. Dr. Rand maintains an active schedule as a guest conductor, clinician, adjudicator, and guest lecturer throughout the United States and abroad. Previously, she was Director of Bands and Area Coordinator of Winds and Percussion at Florida International University, where she conducted the Wind Ensemble, Chamber Winds, and taught wind literature and graduate conducting.
A native Floridian, Rand received her Bachelor of Music Education from the University of Tampa, Master of Music in conducting from the University of South Florida, and Doctor of Musical Arts in wind conducting from the University of Miami's Frost School of Music. Prior to her collegiate teaching career, Dr. Rand taught band and orchestra for 14 years in the Florida public school system.
Active in scholarly and creative endeavors, Dr. Rand has presented numerous workshops to music educators on festival preparation, testing, and rehearsal techniques.  Dr. Rand has been a member of the Creative Music Project, promoting student-based musical creativity by providing improvisation and composition activities accompanied by technology-based, multi-disciplinary methodology.